Full Tummy, Empty Bladder, Warm Bed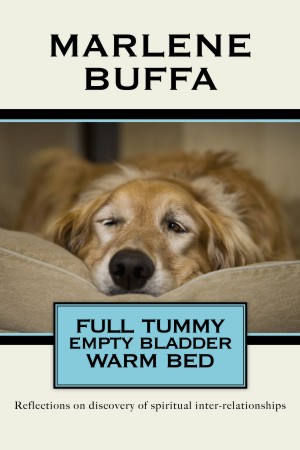 From common, everyday occurrences, to incredible coincidences, take a literary ride to the top of life's observation deck.
"Full Tummy, Empty Bladder, Warm Bed" is one of a collection of short explorations of the connections between what we see and who we are.
Are you sometimes confused when life gives you obstacles that don't make sense?
Have you forgotten how to be grateful for the simple things?
Can you find humor in what's going on around you?
Do you hunger for deeper engagement with yourself, others and the greater power?
With more than 40 quick-read chapters, this inspiring book takes you on adventurous shortcuts, and peeks through the window of understanding. Reading each chapter offers you a sideways glance at life through spiritual eyes. You'll read this book over and over, and may never look at things the same way again!
New! Buy and receive a PDF of the book here.
When I receive confirmation of your order from Pay Pal, I'll email you the PDF of my book. PDF price = $10.00
Available in Print in the United States:
Available in Print outside of the USA
Home | About Marlene | Just for Today | Spirit Journal | News | Contact Us | Links | Buy my Book!



All content copyright 2022 Marlene Buffa




32771